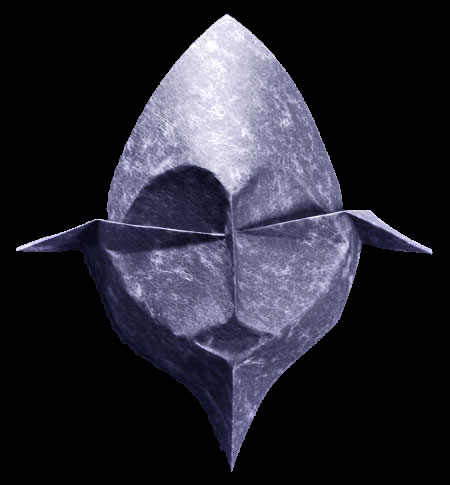 African mask
Her dark, inscrutable face looks like an African mask.
To me, this is Debiteh from Cecil Bødker's 'Salthandlerskens hus'.
Traditional origami folds are straight and crisp. The beautiful masks on these pages show that it need not be so. With simple, soft bendings and locking folds we can create spatial and plastically elegant effects.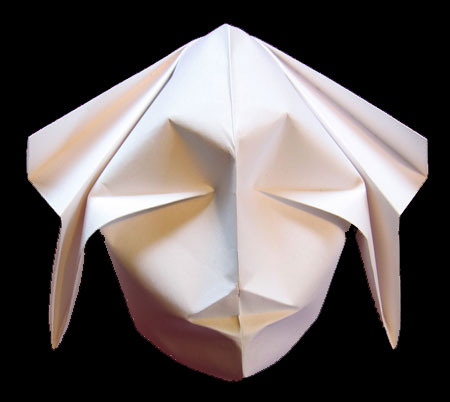 Dutch lady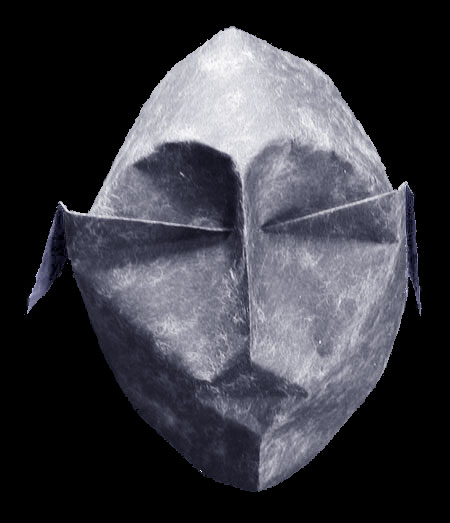 African woman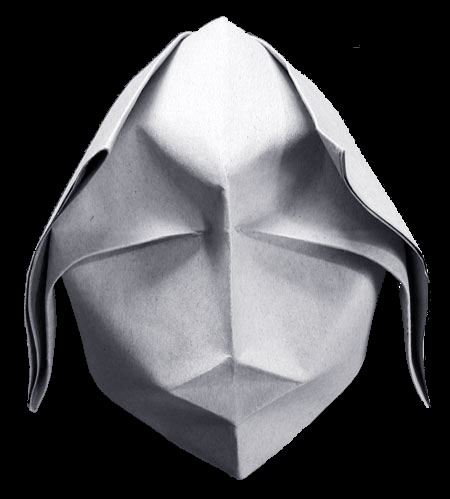 Dutch lady
Directly from a renaissance painting.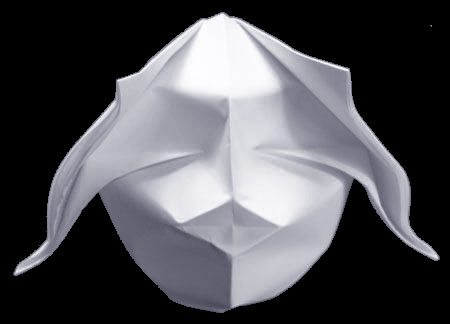 Dutch girl
Young and happy she is, with her broad cheeks and mouth.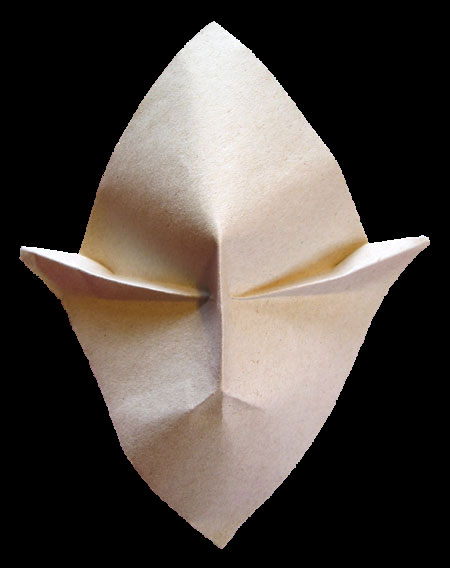 Devil
Despite the delicate shape of the head there is no doubt: It is a man. Maybe it is the absence of lips that gives this impression?