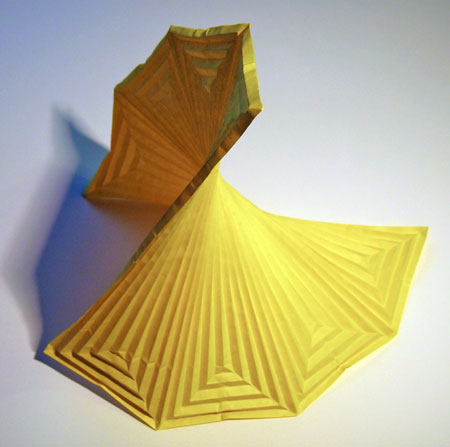 Prosaically, origami is just creases in paper. But it is also an art, with its own possibilities and restrictions.
Many traditions exist within origami. On these pages you will experience what we'll call "Danish design" style. Models with clean, pure outlines that emphasize the paper and its features.
Do you read Danish, or do you just want to see diagrams and more pictures? Then you may visit papirfoldning.dk which presents lots of diagrams, history, weekly folds, books, dictionary and more.